Chula Vista Flower Delivery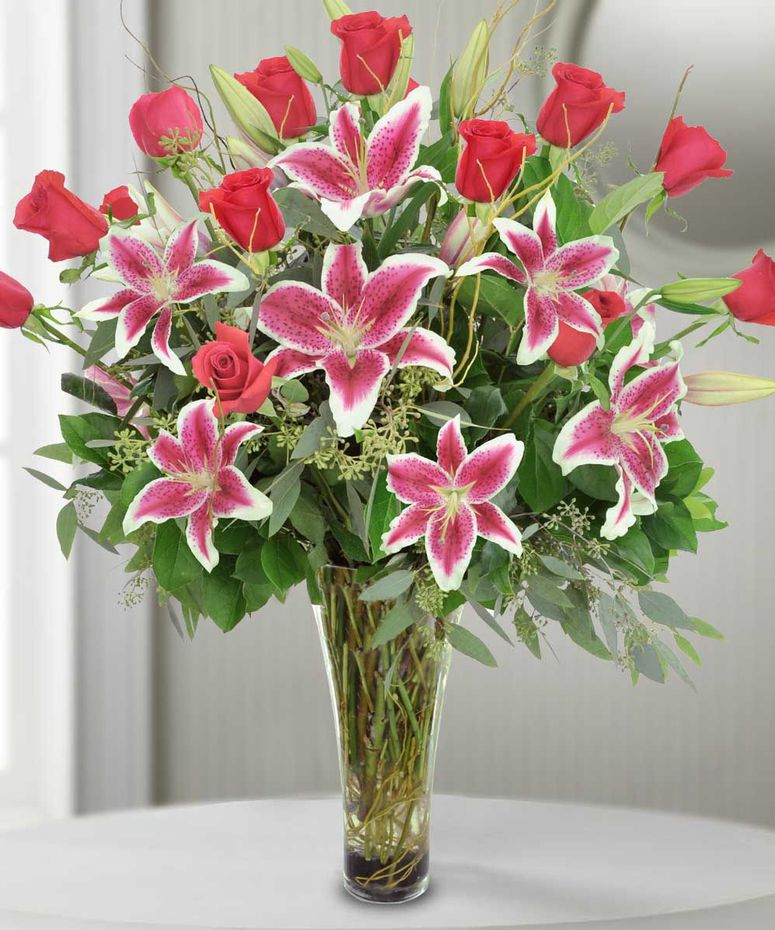 We Have Been Proudly Serving Chula Vista, California For Over 32 Years
Allen's Flowers & Plants was started by Max Levy more than 30 years ago. Allen's is now a second generation, family owned and operated floral design firm, managed by Brad Levy and his wife. Allen's operates several flower shops in the San Diego area that are very convenient to Chula Vista customers. We also provide same day flower arrangement delivery to all of Chula Vista. We have a team of very skilled delivery people, who are trained to conduct same day delivery anywhere in San Diego, Chula Vista or other surrounding communities. We employ some of the very best floral design professionals in the city and all create truly unique and dazzling floral arrangements. Our firm has been voted the top florist in San Diego for the past 3 consecutive years!
We offer the best selection of fresh cut flower arrangements found anywhere in Southern California. We also try to utilize many of California's native flowers varieties within our floral designs. The California floral farms produce some of the most incredible flowers available anywhere in the country. We offer many of those, such as; Poinsettias, Orchids, Tulips, Sunflowers, Roses, Lilies and Gerbera Daisies. In addition to flowers, Allen's offers some great options for gifts, gift and fruit baskets, mylar balloons, gourmet chocolates, green plants, flowering plants and tropical plants.
Chula Vista, California is located near San Diego and is one of the larger population centers in the Southern California area. In fact, Chula Vista is the seventh largest city, based on population, in California. Anytime we need to deliver flowers to a resident or business owner in the area, we use or own flower delivery personnel to accomplish same day delivery. If a person in Chula Vista needs to send an arrangement to any state in the continental United States, we use our hand selected affiliate network of floral design partners to handle that delivery. We still guarantee same day delivery through our affiliates, if the order is placed early enough in the day.
We Have 3 Allen's Flowers & Plants Locations Convenient To Chula Vista
La Mesa Floral Design Center: 5609 Lake Murray Blvd, La Mesa, California 91942
San Diego Floral Design Center: 620 Market Street, San Diego, California 92101
El Cajon Floral Design Center: 107 Jamacha Road, El Cajon, California 92019
Same Day Flower Delivery Anywhere In Chula Vista, California Or The Continental USA!
Allen's Flowers & Plants has one of the most highly developed delivery systems of any California based floral firms. We have a large team of highly skilled local drivers. They are used to handle same day flower or gift basket delivery in the San Diego metro area. We also have built an robust affiliate network that is truly extensive. We can delivery flowers, gift baskets and more same day, virtually anywhere in the USA. These affiliates are all hand selected through a comprehensive vetting process. We guarantee that the flowers you order will arrive on time and will be just as gorgeous and fresh as they were when the floral designer put together the arrangement. If you aren't satisfied, call us and we will make you a replacement arrangement free of charge.
We Offer Same Day Flower Delivery To These Chula Vista & San Diego Area Hospitals
Sharp Chula Vista Medical Center | 751 Medical Center Court, Chula Vista, California 92024 | (760) 753-6500
Sharp Rees-Stealy Otay Ranch | 1400 East Palomar Street, Chula Vista, California 91913 | (858) 499-2600
Sharp Rees-Stealy Chula Vista | 525 Third Avenue, Chula Vista, California 91910 | (858) 499-2600
Scripps Mercy Hospital | 4077 Fifth Avenue, San Diego, California 92103 | (619) 294-8111
UC San Diego Health System | 200 West Arbor Drive, San Diego, California 92103 | (858) 657-7000
Rady Children's Hospital | 3020 Children's Way, San Diego 92103 | (858) 576-1700
Sharp Memorial Hospital | 7901 Frost Street, San Diego, California 92103 | (858) 939-3400
Sharp Healthcare | 300 Fir Street, San Diego, California 92101 | (619) 446-1512
Kindred Hospitals - San Diego | 1940 El Cajon Blvd, San Diego, California 92104 | (619) 543-4500
Alvarado Hospital Medical Center | 6655 Alvarado Road, San Diego, California 92104 | (619) 287-3270
Vibra Hospital of San Diego | 555 Washington Street, San Diego, California 92103 | (619) 260-8300